Discover more from Encantada
Writing
Halloween Hangover, The Stand, and Social Media Break-ish?
I had imagined writing up a beautiful newsletter with pictures from all of the events I have done these past six months, but I'm too tired to do that right now. So instead I will just shared some pictures from Halloween Hangover from Richmond, Virginia.
I'll try to do a few end of year wrap ups in the coming weeks that will include pictures from all of the events I attended.
The great thing about a lot of events is you get to get out there and meet readers and booksellers. The not so great thing about a lot of events is that they make you very, very, very tired, and other things get pushed aside. And honestly, I just have not been able to keep up. It's been a lot. So, because of that I'm trying to save on time wherever I can and social media is one of those places where I will be saving time.
I've said it again and again over the years that I will be stepping away from social media, and I have in bits and pieces. These last 6 months I was very online, grieving my dad online, and well, just sharing all of my movements. I'll definitely be using social media differently, less personal information and more focused on the writing, mostly for safety and for my mental health. My Twitter/X account will be inactive starting end of March after the release of Forgotten Sisters. I am debating still which social media sites I will maintain active. I'd like no more than 2 plus this newsletter. I'm not an influencer. I'm a writer and I want my online presence to reflect that.
Halloween Hangover Pictures
Thank you James and Tiffany and Barnes & Noble Libbie Place. I had a great time and it was wonderful to see a lot of great friends and speak to a lot of wonderful readers.
There are too many of you to name below. Here's the list of who attended though!
Pic credit: I don't know who took the above photo! I think credit goes to - Clay Chapman / B&N Libbie Place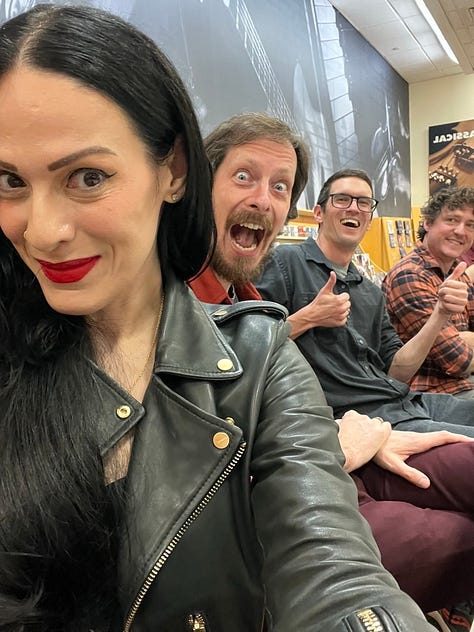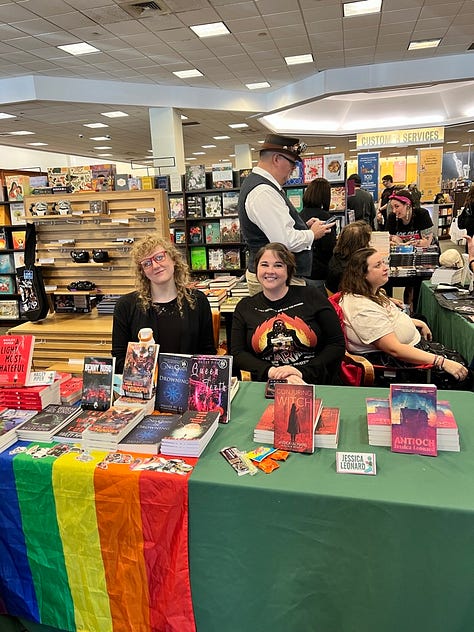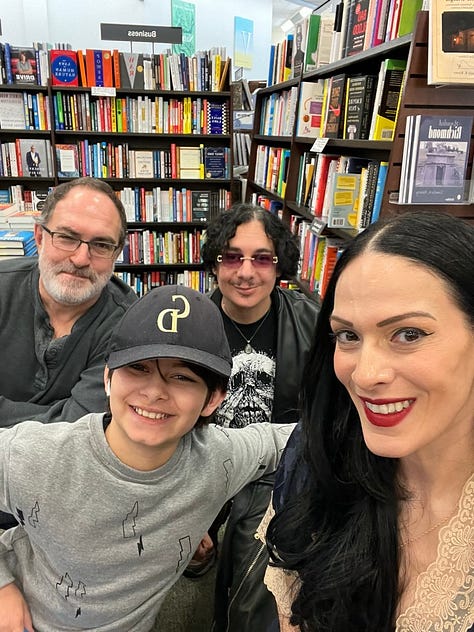 What am I working on? Lots:
THE STAND ANTHOLOGY!
I'm going to be in THIS! It's an absolute dream come true! Thank you to Brian Keene and Christopher Golden. You can read about it all on Brian Keene's newsletter or the link (image) below.
Novel - the novel isn't really looking like a book-shaped thing yet, but I hope for it to look like a book-shaped thing soon. This will be done by end of year.
Novella - this has been placed on the back burner a bit. This will be close to being done by end of year.
Poetry Collection 1 - I'm aiming to finish this one by end of year.
Poetry Collection 2 (Collaborative Project) - I'm aiming to finish this one by end of year.
Blurbs - I think I have like 5-6 blurbs left?
Short stories - I lost count, but they are there and I am working on them.
Forgotten Sisters Preorder
Forgotten Sisters out March 19, 2024 is available for preorder.
I'm slowly planning a tour. The tour will just last one week during launch week. I'm not yet sure which stops or which cities, but if you are in the Midwest and are a bookseller or librarian and would like me to visit your bookstore or library please get in touch: cinapelayoblog@gmail.com
I'd like to focus on the Midwest and maybe 1-2 other major cities.
Around Chicago
I visited Graceland Cemetery in Chicago yesterday. It's a very pretty cemetery, and it's also an arboretum. Here are some pictures.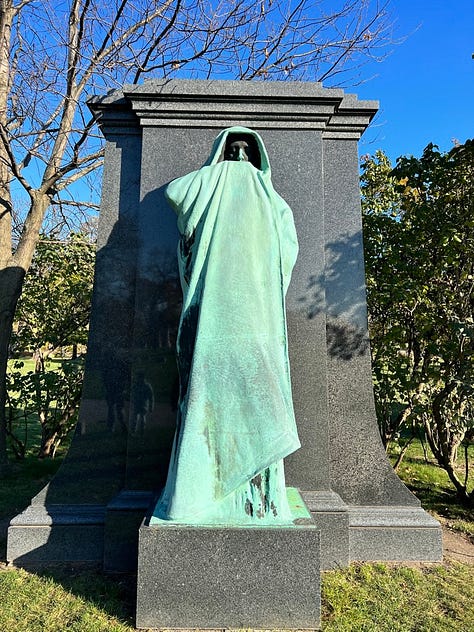 -C