Discover more from Encantada
Writing
Forgotten Sisters Arcs, The Artist's Way, More
Forgotten Sister's Arcs
Advanced reader copies of Forgotten Sisters are making their way through the world. The book releases March 2024. I wanted to get arcs in the hands of fellow authors for potential blurbs before the Fall rush and certainly before the holidays.
I'm currently reviewing the final proofs of Forgotten Sisters and recently saw a revised cover.
Other works in progress
I'm currently working on my next novel, a novella, a poetry collection and some standalone short stories and poetry. That is all keeping me very content. I bring this up mostly to highlight I typically work on multiple projects at any given time.
Chicago School of Professional Psychology Ad Campaign
One day I'll finish this dissertation…
Still, the Chicago School where I'm working on my PhD was fascinated that I both work in tech consulting and am a creative. So they called me in to interview me for a national ad campaign.
I *believe* another one of my alma mater's will be including me in an ad campaign as well about creativity.
I also *may* be in conversation with some elected officials soon about creativity, higher education and other things. Stay tuned.
Here are some pictures from that interview.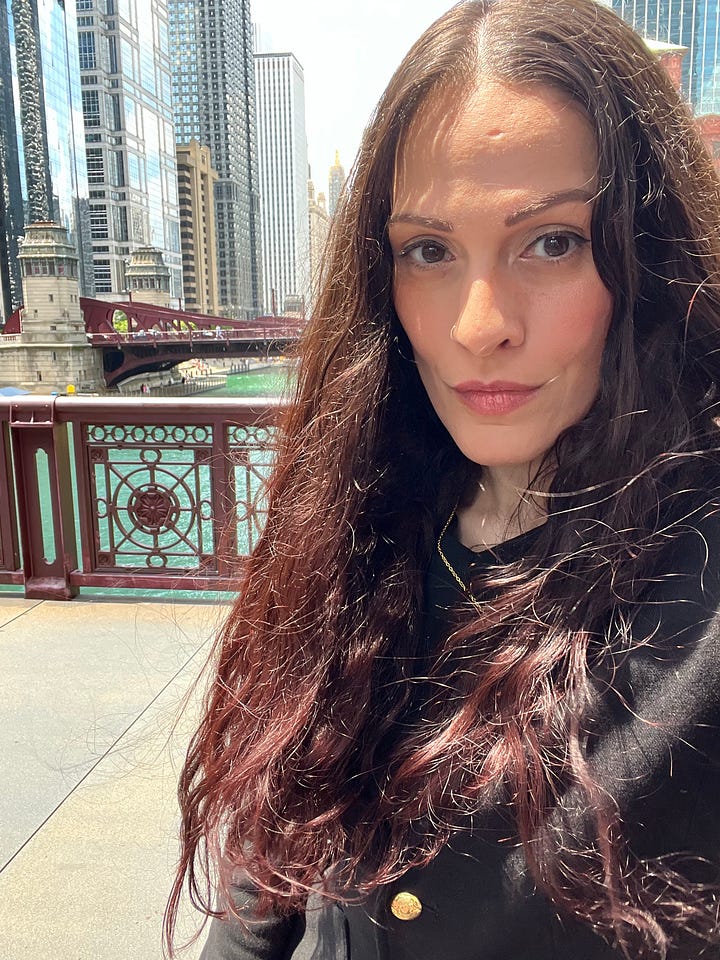 Work
I'm back working in tech consulting, at the moment on a part-time basis this summer, because it's summer and I need to ease into things. I'm keeping my eyes open for additional opportunities of course that will serve me in my life. So I'm open to full-time opportunities, but it has to be both research and creative focused.
I'm mentioning this mostly for those who were worried about me. Yes, there's been a lot of shifts in my life recently, but as I've said before, be careful what you ask for / manifest because you will get it. If you want things to change, you need…change.
Wayne Dyer said "Change the way you look at things, and the things you look at change."
And so they have, and so I have.
The Artist's Way
I'm on week 3 of The Artist's Way by Julia Cameron. I will post some thoughts each Sunday in the chat here and we can discuss. If you are reading the book, great! If you just want to follow along in the discussion that is wonderful as well. Since The Artist's Way is a 12 week program, I'll also layer in another creative empowerment book before that 12 week period. I'll start on The Creative Act: A Way of Being by Rick Rubin this Monday, and so there will be two discussions each week. I'll lay out a schedule so that I can keep track.
Reiki and EFT Tapping
I'm a certified Reiki Master now. I'm also certified in EFT Tapping (Emotional Freedom Technique). I did not get certified in these modalities to practice them for a profession/living. I did this for personal reasons. I got certified in these modalities as a way of self healing, and also to incorporate them into my creative work. I will be sharing thoughts on Reiki and will be conducting EFT Tapping videos on TikTok. At least for me, EFT Tapping was the most important modality I used in order to reprogram my thinking and my self perception.
Reiki is an energy healing system.
EFT tapping takes theories of acupuncture and acupressure and takes negative thoughts and feelings, identifies them, accepts them, and replaces them with a positive affirmation in order to neutralize / replace the negative thoughts or feelings. It's helped me tremendously.
I don't do this type of spiritual work for payment, but if you ever wanted to buy me a coffee, you could do so here.
Affirmations for this week
✨Everything is well in my world
✨I am detached by all that does not serve me
✨I constantly attract good opportunities
✨I am surrounded only and ever by those who love, honor, respect and value me
Here are some pictures from around Chicago last week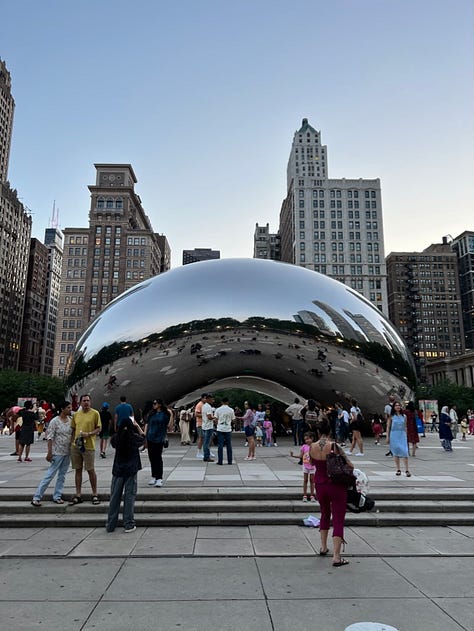 -C